Moving, merging, creating replies and threads from comments. With properly set permissions, you can move, merge or create a new thread out of the reply with comments.
You can move a reply with comments and create a new thread out of the reply. The reply will become first post (OP - original post) and the comments will become regular replies.
Or you can move the reply into another thread with two options:
1.
Selecting just the reply will move the reply the way it is - comments will stay as comments, except when you are creating a new thread. In that case comments will always turn into replies even if they are not in the first reply.
2.
Selecting also the comments - comments will turn into replies when merged with another thread.
You can also merge one reply with a comment to another reply and this way the comment will merge too. In this example you can see Reply one with a comment to be moved to Reply 2 without a comment:
Moving comments under another reply. This feature allows you to move a comment from under one reply to another reply.
1. First select a reply where you want to move a comment.
2. Then select a comment you want to move.
3. Then select a "Move comments...".
And the comment will be moved under
reply #1: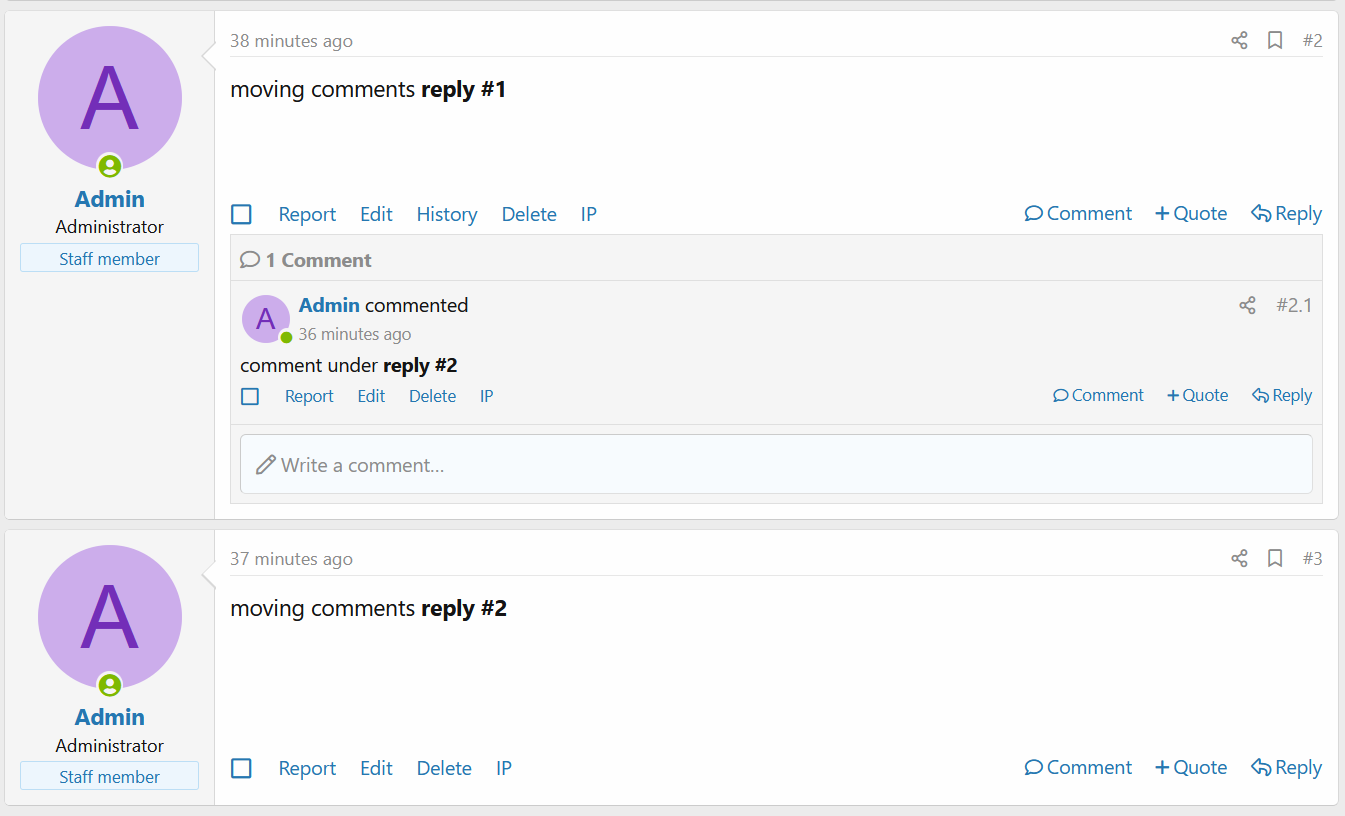 NOTE
It is not possible to convert a regular reply into a comment and move it under another reply.
NOTE
From moved comments, converted to replies, the little arrow link will be removed.
NOTE
When comments are moved, also the reactions in those comments are preserved.
MANUAL